Africa is the world's second-largest and second most-populous continent, it covers 6% of Earth's total surface area and 20% of its land area. Despite being the home to some of the world's poorest nations, many of its member countries are doing quite well, with giant strides in Trade, agriculture, human resources, natural resources and industries being the major pilot to driving the fastest-growing economies. All though there are several ways to compare the wealth of a nation, Taking a look at the purchasing gross domestic product (GDP) of a nation is one of the best ways. In this article, we will be walking you through the top 10 Richest African countries by GDP in 2022.
Read Also:
Top 10 Richest African Countries in 2022
Below is a list of the richest countries in Africa in 2022. All figures are from the International Monetary Fund data.
1. Equatorial Guinea – $34,865
Topping the list of the richest African countries by GDP, is Equatorial Guinea, with an estimated population of more than 1 million people. located in Central Africa. It is relatively small, covering only around 10,830 square miles. With a GDP per capita of $34,865. Equatorial Guinea ranks 136th on the UN's Human Development Index.
2. Seychelles – $28,172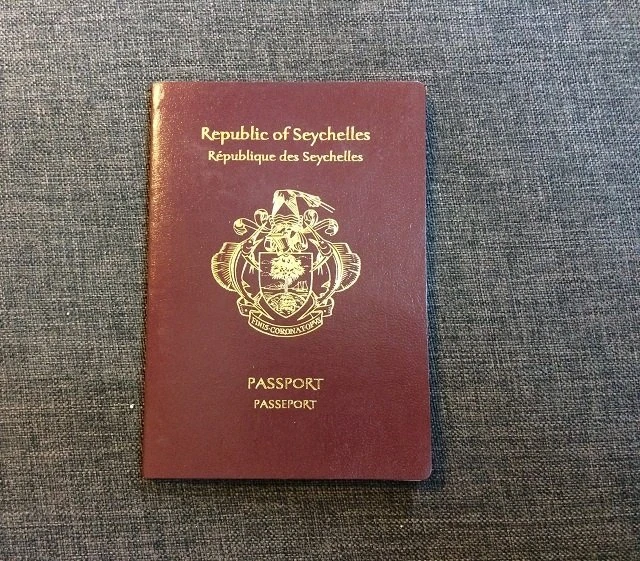 Seychelles made up of around 115 small islands, is an island country found in the Indian Ocean. With an estimated population of around 92,000, it has the smallest population of any country in Africa. Ranking as the second richest African country, with a per capita GDP of $28,172. Fishing, tourism and processing of natural resources such as coconut is the country's economic powerhouse.
3. Mauritius – $21,628
Third on this list is Mauritius, who got her independence in 1968. Mauritius is an island country located in the Indian Ocean off of the southeast coast of the African continent. The World Bank referred to Mauritius as an "upper-middle-income economy ". With a population of around 1.3 million. The economy of Mauritius is greatly centred around tourism. its pleasant climate, beautiful beaches, and warm ocean water make Mauritius Tourists destination. with a GDP per capita of $21,628 making her amongst the top 10 richest African countries.
4. Gabon – $19,266
Gabon is located on the west African coast, bordering Cameroon, the Republic of the Congo, and Equatorial Guinea, with an estimated population of around 1,475,000. The economy of Gabon centres around the oil industry. Gabon with an average GDP of $19,266. positions herself amongst the top 10 richest African countries.
5. Botswana – $18,146
Botswana is located in southern Africa. with an estimated population of around 2.1 million, and a land area of around 224,610 square miles. Botswana has a good reputation as a stable democracy. Metals, gemstones with resources such as uranium, gold, diamonds, copper, and, to a lesser extent, gold, are the sole economy of Botswana.
6. Algeria – $15,000
Algeria located in the Northern part of the continent, is the largest country in Africa by land area, with an estimated population of over 40 million, is the 6th richest African country with a GDP per capita of $15,000. The country's economy relies solely on hydrocarbons (petroleum and natural gas).
7. South Africa – $13,403
South Africa is the southernmost country on the continent. Tourism is one of the biggest revenue-generating industries in South Africa. With the likes of Germany, the US, Japan, and China being the biggest trade partners of South Africa outside of Africa. ranks seventh on the list with an average per capita income of $13,403.
8. Egypt – $12,994
With Cairo as the capital of the country, Egypt shares its borders with the Gaza Strip and Israel, the Red Sea, Gulf of Aqaba, Red Sea, Sudan, and Libya. Agriculture, tourism, natural gas, and petroleum imports, as well as revenues from the Suez Canal, are the pilots of Egypt's economy. Ranking eight on our list of the richest African countries with a per capita GDP of $12,994.
9. Tunisia – $11,987
Tunisia located in north Africa, Tunisia's economy has longtime been dependent on industries such as oil, tourism, and automobile parts. Ranking ninth on our list of the richest African countries with a per capita income of $11,987.
10. Namibia – $11,528
Namibia located in Southern Africa, with an estimated population of around 2 million, is the tenth richest country in Africa. with Mining, agriculture, manufacturing, and tourism as the country's economic hub. despite the high cost of living, many goods that are consumed within the country are imported. With a per capita GDP of $11,528, it is the tenth richest African country.
Conclusion
Above, are the top 10 richest African countries in 2022. Let's hear your thoughts in the comments section.
If you think this post might be useful to others, please kindly share it on Twitter, Facebook, WhatsApp, or send an email to friends. There are Buttons available for that below and they are very easy to use!